Mom's Flight School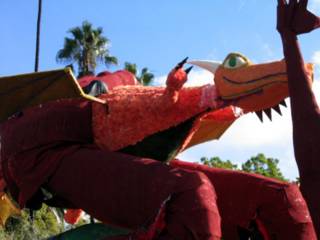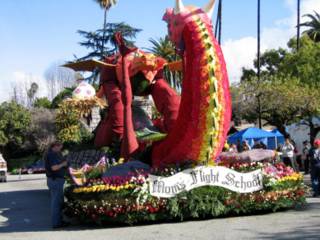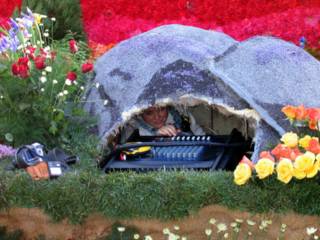 One of two drivers driving the float.
After the funeral services, the skies cleared and we happened upon South Pasadena's float entry. They were testing the wings of the baby dragon seen being coddled by mom. The baby dragon's wings flap and the mom's legs extend, lifting the baby high into the air.
There was an air of awe and excitement among the spectators gathered for the first look at the nearly completed float. We're hoping it doesn't rain tomorrow, as it will make it difficult for the flowers to maintain their adhesiveness.